plcombs Has New Reporting Arrangement With Ebay
Now when we see reproductions on EBAY, we will work to have them removed and/or placed under the right category.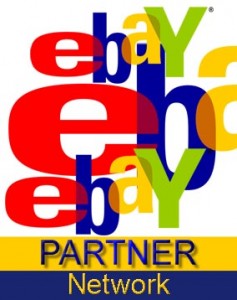 After selling and buying on eBay as part of our business for many years during which time we've repeatedly voiced our concerns over the damage being done to the Mega site by the proliferation of reproductions and point blank deceptive fakes.  eBay, to our surprise, has let us know they are interested in our input on who the offenders are and have provided us with an advanced reporting system for directing them to "inappropriate listings". 
These reports might simply point out items that are  "Mis-Categorized" and others which are placed purely for deception.
We understand some folks simply don't know the difference between Qianlong enamels and Japanese Imari. Honest gaps in knowledge are everywhere. However when you see page after page of things purporting to be for example Massive Imperial Ming Dynasty Period Basin with a Buy It Now price of $350.00 you are looking at a scam. Or worse yet something like the South Western US dealer who offers , among other things,  Ming Celadon Chargers for nearly 3 Million dollars these  are attempted fraud situations. The charger is a fake usually and sometimes Japanese being labeled as Chinese by him..its a horror.  Amusingly I emailed the guy once to see who had authenticated the things and he told me National Geographic and the Natural History Museum in New York did it…It was Absurd obviously as neither place has ANY expertise in this, nor do they EVER authenticate material like this or any other material that I am aware of.
The proliferation of Intentional Fakes and Copies not only on Ebay but throughought the art and antiques world is an epidemic, much more than ever before.
Making the web a better place is something we'd like to do, if we can contribute to it, it will be our pleasure.
Tags: Ebay, fakes, reproductions